The British firm of Lejeune & Perken was established in 1852 in London, manufacturing optical, photographic and other scientific instruments. Their trade name 'Optimus' was first registered on 9 December 1885 and was applied to magic lanterns as well as an extensive range of photographic equipment. Soon after that the business continued under the name Perken, Son & Rayment. Finally the firm became Perken, Son and Co. Ltd in 1900 and continued to be listed into the 1920s.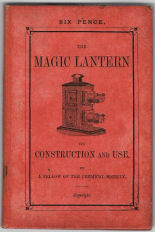 The Magic Lantern: its Construction and Use,
published by Perken, Son & Rayment, c. 1890.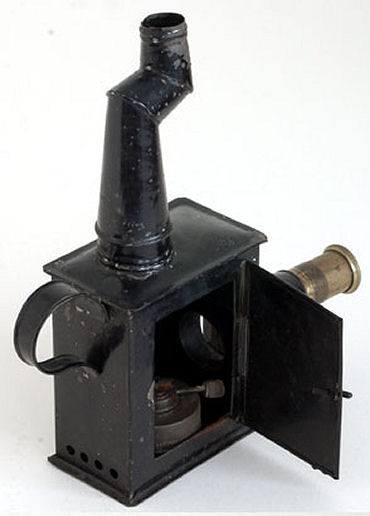 The Magic Lantern: its Construction and Use, published by Perken, Son & Rayment, c. 1890:

'Optimus' Magic Lanterns for Youth. To burn Parafin or Mineral Oil.
The body of these lanterns is so constructed that the oil reservoir is not likely to become heated, since it falls through the bottom of the illuminated chamber and is in outside air.

Small Magic Lanterns, with condensers, front lens (adjustable), black japanned body, chimney, lamp and reflector...... (six sizes, prices from 2/6 up to 20/- each).'