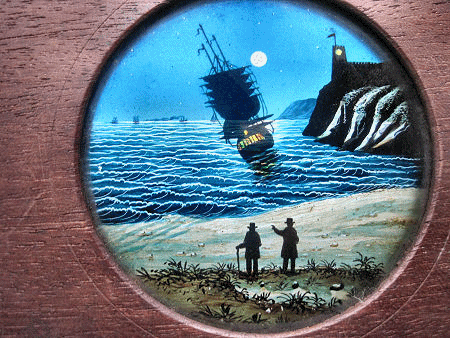 As the lever is moved, the ship appears to role on the waves, revealing the moon behind its sails.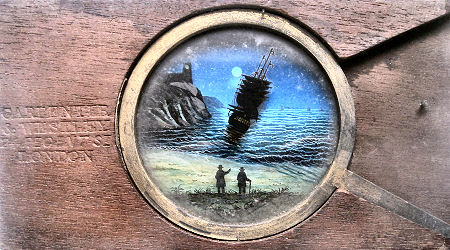 SHIP IN MOONLIGHT.
Very nice example of a vintage mechanical slide.
Wooden frame is c. 18 x 10 cm and the glass is 7.5 cm in diameter.

Made by Carpenter & Westley, 24 Regent Street London and marked so on the wooden frame.